Meet our amazing veterinary team!
We look forward to making sure you become a part of the Lakeview Animal Hospital family. Scroll down to get to know all about us!
Dr. Michael Sheffield, Owner/DVM
Dr. Michael Sheffield is a native of Long Beach, MS. He attended Univeristy of Southern Mississippi where he obtained a Bachelor's Degree in Biological Science with a minor in chemistry. In 2009, he received his Doctorate from the Mississippi State University College of Veterinary Medicine. Since graduating, Dr. Sheffield has worked as an emergency/critical care veterinarian for Rehm Animal Clinic in Mobile, AL – providing him with invaluable experience with handling critical patients. He has a special interest in animal behavior, veterinary soft tissue, orthopedic surgery, and abdominal ultrasound. While working in Mobile, Dr. Sheffield remained an active volunteer in the community working closely with the Josh Project and USA's Children's and Women's Hospital raising over $2500 that provided books and plush dogs to the hospitalized children. He also worked very closely with Animal Rescue Foundation caring for many of their homeless pets. He is an active member of the MVMA and AVMA. He enjoys spending his free time with outdoor activities such as kayaking, hiking, and fishing; and is a long time New Orleans Saints fan. WHO DAT! Dr. Michael Sheffield and Kristy were married August 2nd of 2014. Together they share their home with 3 rescue cats: Cleo, Gary, and Jack; and 4 rescue dogs: Solie (Pit Mix), Ripley (Great Dane Mix), Nova (German Shepherd/Lab Mix), and Sherlock Bones (Foxhound/Boxer Mix). Dr Sheffield and Kristy also share their passion for aquatic life and to date have three planted fish tanks and two saltwater reef tanks. Dr. Sheffield and Kristy are expecting their first child December 2nd 2018.
As of May 2016 – Doctor Sheffield was the first veterinarian in the MS Gulf Coast area to be Fear Free Certified as well as certified in Low Stress Handling! For more information on the Fear Free initiative, visit FearFreePets.com. 
Office Manager/Medical Care Team/Animal Behavior Specialist
Kristy's love for animals began to develop into a career with her first job at B & B Pet Stop, which allowed her to learn to care for and work with various types of pets from dogs and cats, to large snakes and lizards, beautiful birds, small exotics, and tropical fish. Kristy began working in the veterinary field at the age of 16, starting as an assistant, later being trained as a Technician, and lastly developing into a supervisory role. Kristy has a special interest in animal training and behavior modification and has completed University of South Alabama's Applied Behavior Analysis program and practicum. Kristy has also trained and certified several personal dogs through both the Canine Good Citizen test and Delta Society Therapy Pet Program. Growing up in Mobile, AL Kristy enjoys spending her free time being outdoors and creating mixed media art. Dr. Michael Sheffield and Kristy were married August 2nd of 2014. Together they share their home with their cat Jack; four dogs: Ripley (Great Dane Mix), and Nova (German Shepherd/Lab Mix), Sherlock Bones (Boxer/Hound Mix), and Grady (Toy Poodle). Kristy and Dr Sheffield also share their passion for aquatic life and to date have three planted fish tanks, two saltwater reef tanks, and two nano reef tanks. Dr. Sheffield and Kristy welcomed the birth of their first child, Julia, in November 2019.
Kristy is Low Stress Handling and Fear Free Certified.
Client Care Team
Karen was born in Massachusetts but raised in California where she met her soulmate of 19 years. She has five children ranging in ages from nine to eighteen and three fur-children – Sadie (an English Mastiff), Gussman (a Poodle mix), and Harleigh (a Goldendoodle). She moved to the Gulfcoast in 2014 from St. Mary's, Georgia. In her free time, she enjoys traveling the country with her family, visiting her oldest at UVA and taking the kids to their many softball/baseball tournaments across the United States.
Reagan
Patient Care Team
Bio coming soon!
Medical Care Team
Erin has been a Mississippi Gulf Coast resident all her life. She has been fascinated with animals of all kinds from a young age. Animal planet was the only TV network she would watch and still the only one. She grew up on 3-T Ranch in Vancleave where they raise registered Woods Texas Longhorns and when she was younger, where she would compete in rodeo competitions such as team penning and team sorting.She is currently enrolled at the university of sourthern MS as a junior and her major is in environmental science. She is very involved with Jackson County Animal shelter as a volunteer/foster mom for many rescue animals. In the 3 1/2 years she has been a foster, she has fostered and adopted out over 200 cats/kittens and 30 something dogs/puppies. She also has multiple furbabies of her own all of which were rescued either from the shelter or from bad situations, 7 dogs ( Sugar-chi/heeler mix, Cash- beagle mix, Bandit- rat terrier/chi mix, Raptor- pit mix, Foxee- Heeler, Bindi-Pom, Riggs-Pom), 1 inside cat Wednesday and close to 20 outside cats that live at the barn/garage and are all shelter kitties adopted to make some space and love it outside,3 horses ( Alibi, Smoke, and Dusty), 3 mini horses ( Banjo, Bonnie, and Bailey), 5 goats ( Nugget, Buttercup, Mickey, Billy, and Minnie), and 2 pot belly pigs ( Rock And Jingle), 1 goose ( Goosegoose), 2 rabbits ( Marshmellow, Honey), 1 bottle fed cow that thinks he's a dog ( Mookie)
Licensed Veterinary Technician/Medical Care Team
Brianna joined the Lakeview team in 2016. She has been a lifelong resident of the Mississippi Gulf Coast. She graduated in 2017 from Mississippi State University with a bachelor's degree in Veterinary Medical Technology. Shortly after graduating, she became a Certified Veterinary Technician and she recently became Low-Stress Handling certified. She loves to spend time giving attention to cats and kittens. She also enjoys going to Disneyworld, playing sports when she has the chance, and fostering litters of kittens for Jackson County Animal Shelter. She has 2 dogs named Bear and Nola, and 2 cats named Jackson and Rajah.
Toby
Pet Care Team
Bio coming soon!
Welcome to Lakeview Animal Hospital!
We proudly serve the pets of D'Iberville, Ocean Springs, Vancleave, Biloxi, St. Martin, Woolmarket, Latimer, and Gulfport.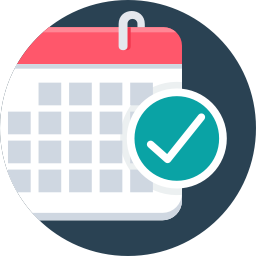 Hours
Mon - Fri: 8:00 am - 5:00 pm
Sat: 8:00 am - 12:00 pm
Sun: Closed
Have questions?
We're here to help. Please complete the form below and a member of our team will get back to you as quickly as possible. If this is an emergency situation, please call us at 228-207-6864.
Request an appointment online!
Complete our appointment request form from any device. You can also call us directly at 228-207-6864. We look forward to seeing you and your pet soon!