At Lakeview Animal Hospital, we consider pets as part of the family (and openly admit to referring to them as "furkids" quite often). We understand that your pet is more than just an animal and they hold a special place in your heart and in your home. That is why we strive to provide a comfortable and friendly environment for both pets and their people. Additionally, all staff at Lakeview Animal Hospital stay up to date and current with continuing education so that we are able to provide the most accurate and appropriate care for your pet. We pride ourselves in treating each patient as we would want our own pets to be treated.
Routine Check-Ups
We recommend annual routine check-ups to keep our patients feeling their best! During a wellness exam, we will discuss your pet's medical history and all current concerns. Our doctors will conduct a full-body, head-to-tail exam to get to know your pet and their needs. We will be able to answer all of your questions, address your concerns, and create a wellness plan tailored specifically to your dog or cat.
Vaccinations
Many of the diseases that can affect dogs and cats are preventable through proper vaccinations. Let our knowledgeable team guide you through setting up a vaccination schedule for your dog or cat to keep him or her protected. The Lakeview Animal Hospital team is here to help keep your pets protected!
In-House Laboratory
Lakeview Animal Hospital can process a wide array of diagnostic laboratory tests with our in-house laboratory. This includes all bloodwork, too. By processing these diagnostic tests in-house, we reduce the risk of error and contamination. We also can provide results faster, which in turn leads to a faster diagnosis and recovery.
Pharmacy
Whether your pet is in need of a prescription medication or diet, you won't have to go far. Our fully-stocked, in-house pharmacy allows you to fill your pet's prescriptions during your appointment so you don't have to spend time waiting.
Digital Ultrasound
Ultrasonography is a type of diagnostic technique that uses ultrasound waves to produce an imaging study. This means that when we perform ultrasonography, we can see internal images of the patient's body. Ultrasonography is a completely non-invasive, painless way to diagnose and evaluate many common diseases. Ultrasounds also allow us to look at the architecture of internal organs and examine location, size, shape, texture and blood supply.
Hospitalization
We'll be here to care for your furry best friends when they need us most. Should your pet need round-the-clock monitoring or hospitalization, Lakeview Animal Hospital is here to help. You can trust that your pet is in the best care possible while hospitalized with us.
Microchipping
Did you know about 1 in 3 pets will go missing at some point in their life? The chance of being reunited with a lost pet increases greatly if they're microchipped. Microchipping can offer reassurance that, if lost, animal shelters and veterinarians can identify your pet. A tiny microchip is placed under the skin between your pet's shoulder blades. The microchip has an identification number on it, which can be read by a scanner. A veterinarian's office or animal shelter can scan the chip to find out who owns the animal.
Dentistry
According to the American Veterinary Dental Society, 70% of adult cats and 80% of adult dogs show symptoms of oral disease. Don't let your pets be part of this statistic! If you've noticed yellowing of your pet's teeth, bad breath, bleeding, or broken teeth, something just isn't right. Just as it's important for you to see a dentist regularly, it's important for dogs and cats as well. Your pet's oral health is directly connected to their overall health. 
If you are noticing issues, it could be as simple as tartar buildup. However, it could also be as serious as periodontal disease, a medical condition that can spread infection throughout your pet's entire body.
Some of the signs that indicate your pet may be experiencing a dental problem include:
Bad breath
Loose, broken or missing teeth
Yellow or brown teeth
Red, inflamed or bleeding gums
Difficulty or pain when chewing
Pawing at the mouth
Excessive drooling
Preventive Care
Parasites, and the diseases they carry, can all be prevented with proper medication and maintenance. Fleas and ticks are not only a source of irritation to your pet, but they can also harbor disease and adversely affect your pet's health. Heartworm is a dangerous parasite that lives in the heart of dogs and cats, damages the heart muscle, and can be fatal.
Patient Monitoring
Content coming soon!
Digital Radiography
There have been many advancements in digital x-ray technology, and we can now manipulate the digital images that we take. This allows us to diagnose issues that may not be seen on a traditional x-ray. Because the x-rays are digital, we can also easily share the images with specialists or other veterinarians we may consult for more difficult cases.
Nutritional Counseling
An estimated 59% of cats and 54% of dogs in the United States are overweight or obese. Good nutrition and weight management are key to your pet's overall health. These healthy habits are created at a young age for your pet and it's up to you to help them maintain these habits. Through a good diet and proper exercise, you greatly increase your pet's chance at a long, healthy life.
Surgery
Our team is highly skilled and experienced in performing a wide variety of pet surgeries using modern techniques, cutting edge equipment and always adhering to the strictest standards of safety and care. You can feel confident that when it comes to surgery, your loved one will be in excellent hands with our team!
Behavioral Counseling
A poorly behaved pet can drive a wedge in your peaceful daily life. If you have questions or behavior issues, we're here to help you address and correct them so you and your companions can continue a life full of good behavior.
Drop-Off Appointments
We want to help make your life easier when it comes to veterinary care. We know how important it is for your pet to receive timely care, but it may not always work with your schedule. That's why we offer drop-off appointments! You can bring your pet in at any time before their appointment, and they will be boarded safely with us until their allotted time with the doctor. You may pick up your pet at the end of the day, and our team will communicate all aspects of the appointment and treatment with you.
Welcome to Lakeview Animal Hospital!
We proudly serve the pets of D'Iberville, Ocean Springs, Vancleave, Biloxi, St. Martin, Woolmarket, Latimer, and Gulfport.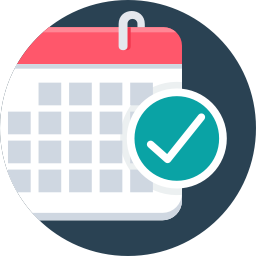 Hours
Mon - Fri: 8:00 am - 5:00 pm
Sat: 8:00 am - 12:00 pm
Sun: Closed
Have questions?
We're here to help. Please complete the form below and a member of our team will get back to you as quickly as possible. If this is an emergency situation, please call us at 228-207-6864.
Request an appointment online!
Complete our appointment request form from any device. You can also call us directly at 228-207-6864. We look forward to seeing you and your pet soon!